Step 6: Opening Cinegy Air and Connecting to Cinegy Playout
Reading time ~2 minutes
Before opening Cinegy Air control application make sure that Cinegy Playout is properly configured and launched as described in previous steps.
Start the Cinegy Air control application in single channel control mode and establish connection to Cinegy Playout by activating the ON/OFF bar and pressing the "CONN" button.

If the connection is successful, all Cinegy Air functions are activated.
To fill in the playlist with the content in Cinegy Air supported formats (vob, mpg, avi, dv, wmv, bmp, jpg, gif, tif, etc.), simply drag-and-drop the media file(s) from the File Explorer.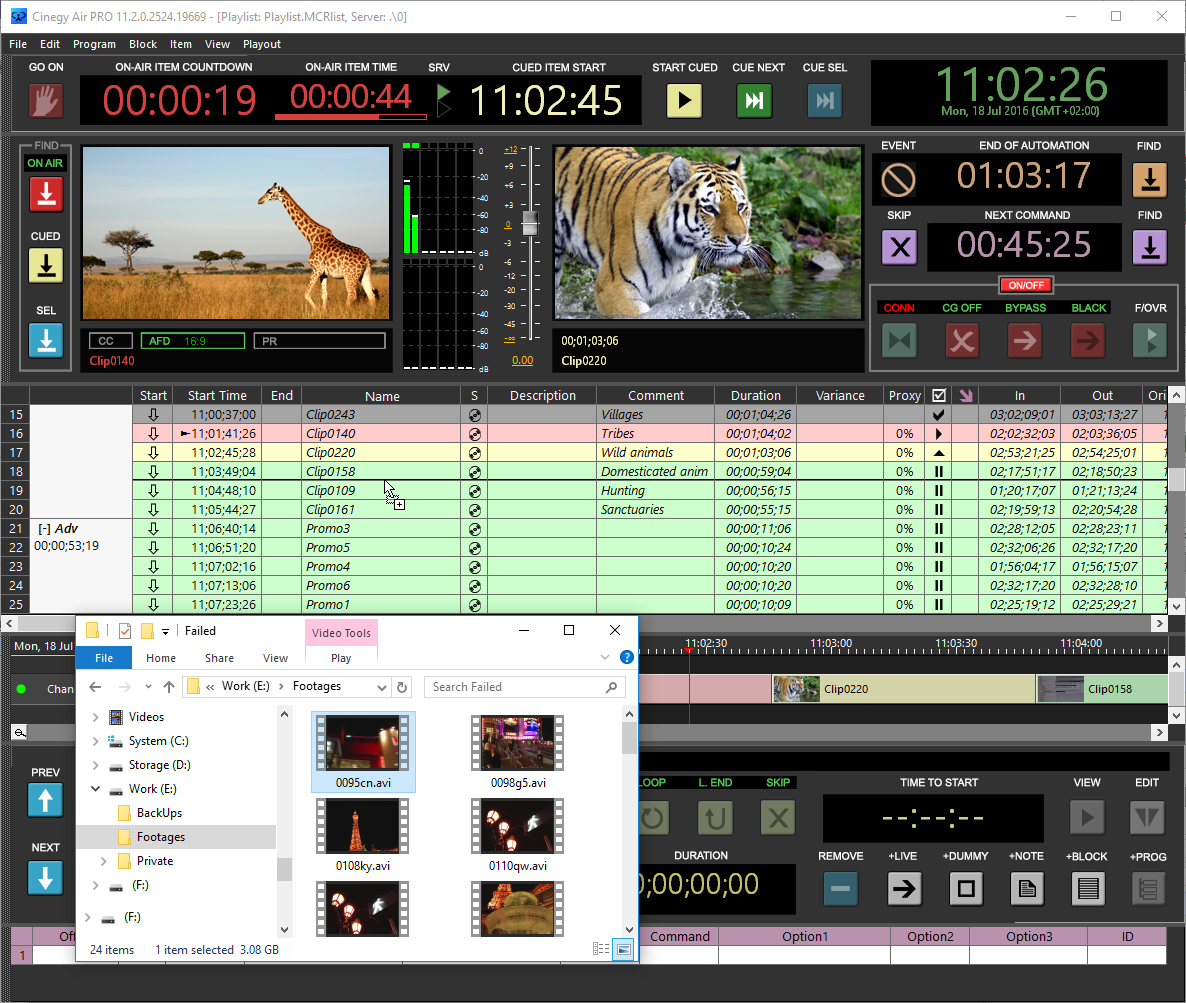 You can also add items to the playlist via the "Insert" > "Item(s)…​" context menu command.
Another way to add item to the playlist is using the integrated browser. It contains three tabs: Cinegy Browser, Cinegy Search and File Browser. To show/hide the integrated browser tabs, select/deselect the corresponding option in the "View" main menu.
The File Browser allows to browse for video clips stored on the local computer or on a shared network location.
| | |
| --- | --- |
| Note | The "Cinegy Browser" tab is only available with Cinegy Desktop installed on the machine running Cinegy Air. To work with integrated browser, you need a separate corresponding software license. |
Cinegy Browser is convenient for navigating through the Cinegy Archive database, searching for specific nodes and selecting clips in Rolls, Sequences or ClipBins in order to drag-and-drop them into the playlist. Cinegy Search is a plug-in for performing search operations within Cinegy Archive database.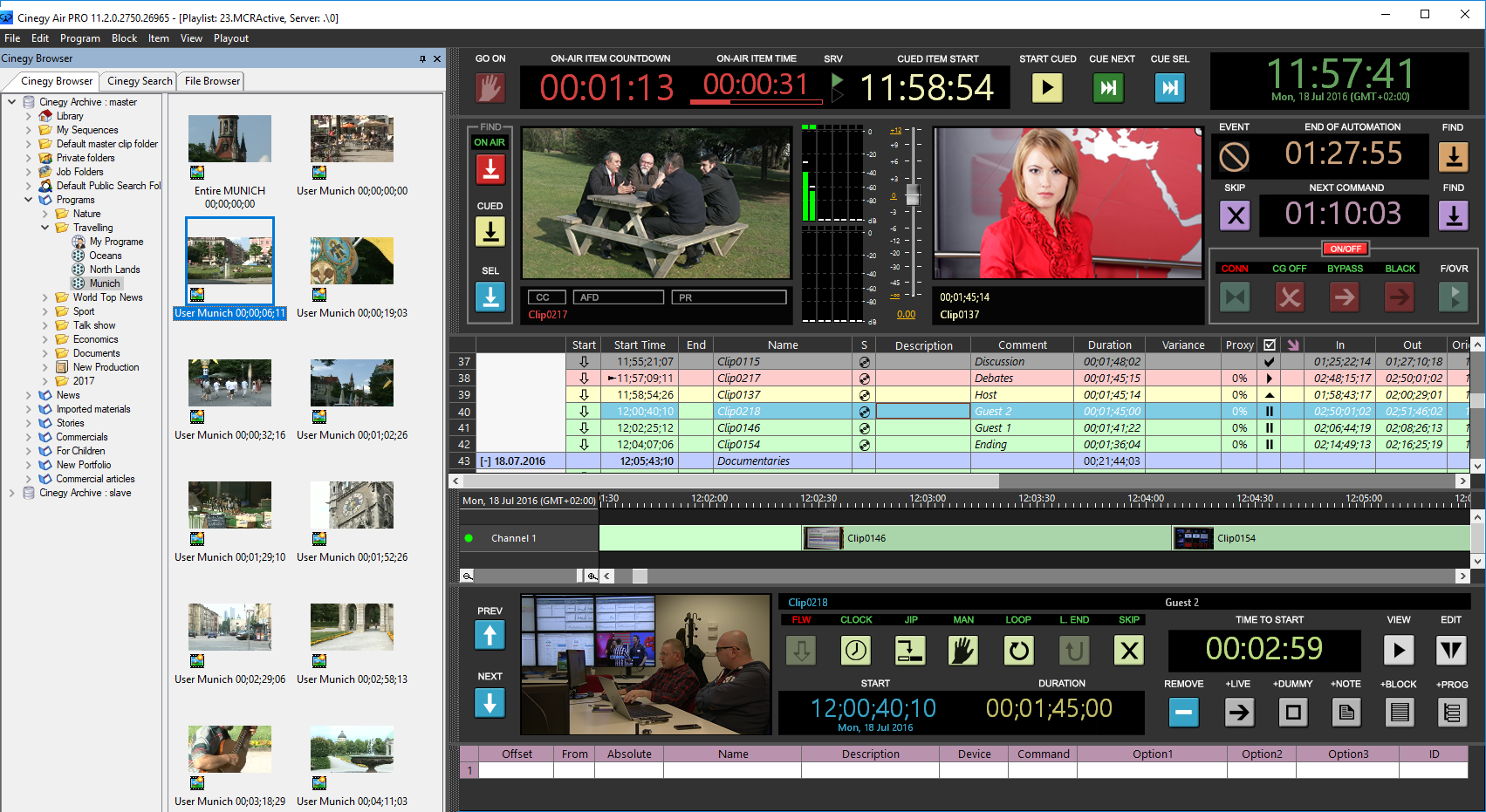 | | |
| --- | --- |
| Note | Only File Browser is available in the Cinegy Air SOLO version. |
Please mind that adding the items to the playlist is possible if the items TV format is compatible with the video system defined via the Cinegy Air configurator.
If "Screen Output" is defined as the output device for your demo, the item that is currently on-air will be played in the "Screen Output" window: