Collaboration Mode Configuration
Reading time ~1 minutes
The collaboration mode is an alternative configuration mode for Cinegy Air that supports multiuser synchronous collaboration.
The following diagram represents the collaboration mode configuration: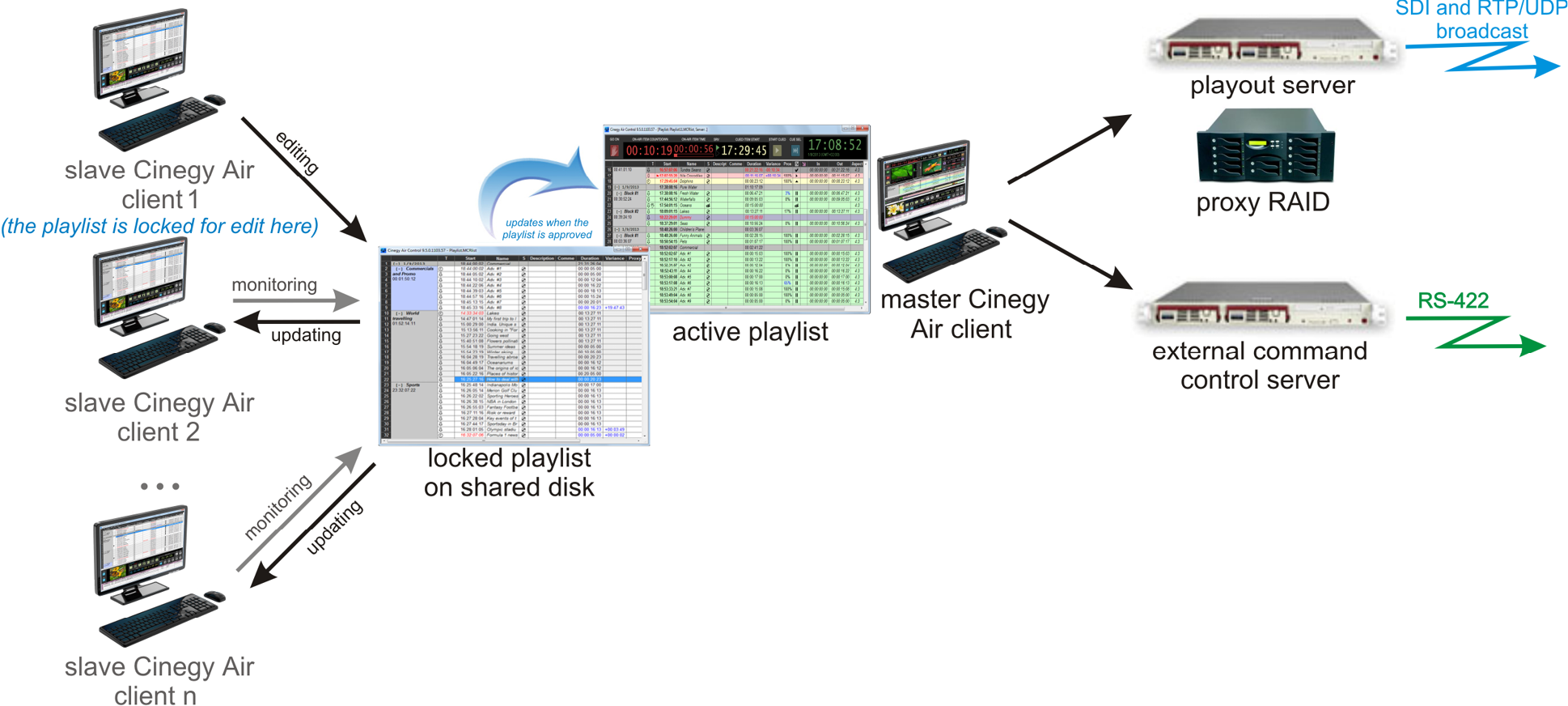 To configure this mode, set the master Cinegy Air client to single channel control mode and all the slave clients to playlist editor mode with the "Collaborative editing" option selected. Next, set up the playout server for the master station.
| | |
| --- | --- |
| Note | The TV format settings must be the same for all the collaborated control stations. |
The configuration for the collaborated master and slave Cinegy Air clients is as follows:

Master Cinegy Air client configuration (single channel control mode)

Slave Cinegy Air client configuration (playlist editor mode)