Multi Channel Control Mode
Reading time ~1 minutes
Multi channel control mode enables broadcasting different playlists to multiple channels simultaneously. To activate this mode, select the "Multi channel control" from the "Application mode" drop-down list.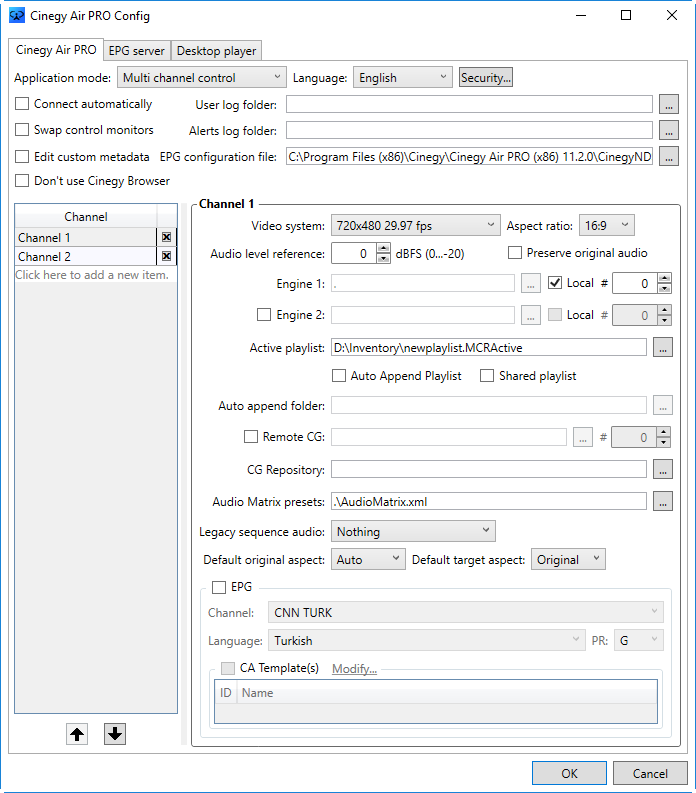 The following diagram represents the multi channel control mode configuration: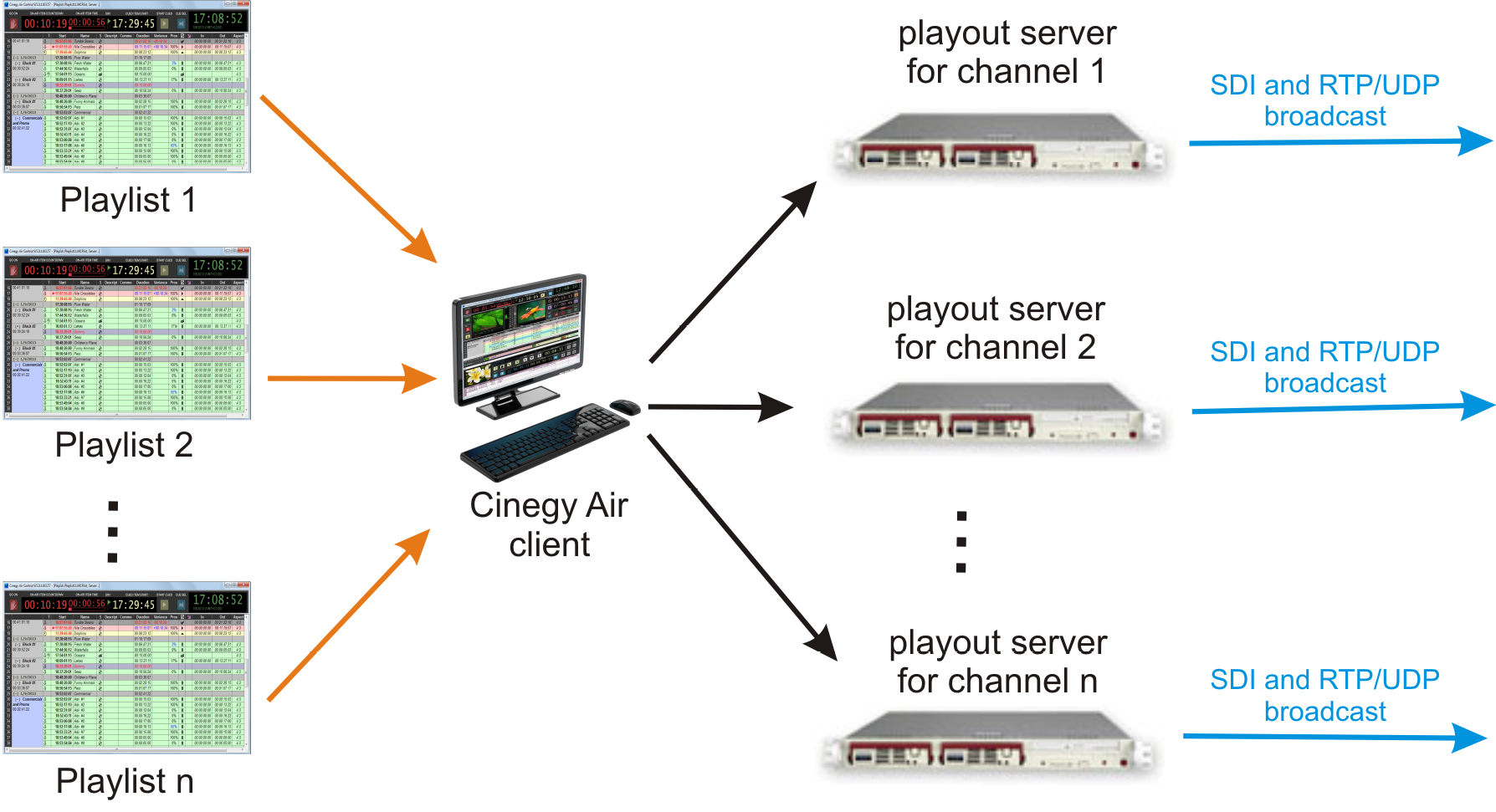 Channels Setup
The list of channels that can be used for broadcasting is prepared here.
Each channel must be configured individually. Select the desired channel from the list and set up its parameters.
| | |
| --- | --- |
| Note | In order to prevent the time differences between the control and playout stations, all Cinegy Air clients take the current time from the playout server. |
Click the empty line underneath the list of channels to add a new channel for broadcasting.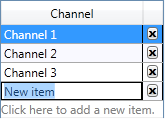 | | |
| --- | --- |
| Note | Once the channel is created, its name is written in red until you specify its playlist and engine parameters. The obligatory parameters are also outlined with a red box. |
| | |
| --- | --- |
| Caution | Controlling remote instances and defining the secondary (slave) engine in multi channel control mode is not supported in Cinegy Air SOLO. |
| | |
| --- | --- |
| | Press this button to delete the selected channel. |
| | Use these buttons to change the channels order. |