Working with Effects
Reading time ~1 minutes
Cinegy Type allows you to modify the appearance of objects by adding different effects to them.
Adding an Effect
Effect Parameters
After enabling the effect, its parameters will be displayed on the "Effect" tab on the parameters panel: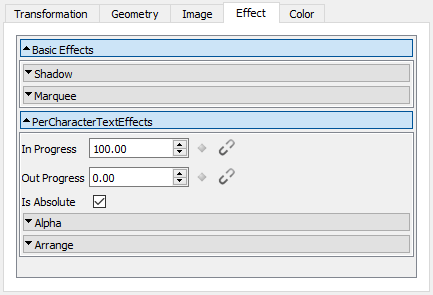 Each effect has a set of parameters, enclosed under the button with its name. To see the parameters, press the corresponding effect button. To hide them, press the effect button once more.
Removing the Effect
To remove the effect, simply deselect it on the "Effects" tab on the elements panel.