Canvas
Reading time ~1 minutes
As soon as the object is inserted, it becomes visible in the canvas window, where it can be easily positioned, rotated or scaled.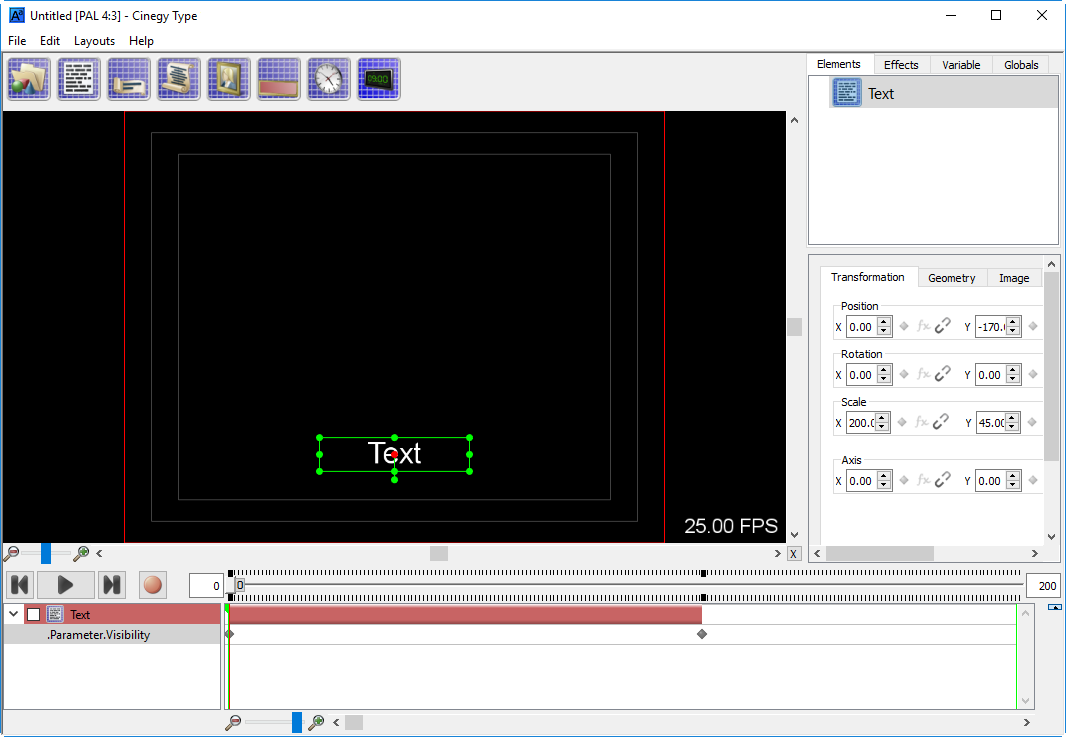 Safe Zones
The canvas displays the rectangular area that represents a frame with a red and two white boxes. The red box is the margin of the frame, the white ones are the action safe and title safe areas. Placing the objects inside these areas ensures that they will be seen on most television screens.
Zooming and Scrolling
| | |
| --- | --- |
| | For a closer view of the object on the canvas you can zoom it in using the zoom slider in the lower-left corner of the canvas or using the "Zoom in" or "Zoom out" buttons. |
| | To fit the entire frame into the preview window, press the button on the right of the horizontal canvas scroll bar. |
The scroll bars can be used to get the desired portion of the frame into view.
Frame Rate Display
In the bottom right corner of the canvas, the frame rate of the template playback is displayed. If the template playback is out of real time, the frame rate value will be displayed in red:

To toggle the frame rate display, use the F key while focus is on the canvas.