Installation
Reading time ~1 minutes
EAS Gateway is a new powerful tool introduced to enable receiving US emergency alert messages from TFT 911 device and play them automatically.
Cinegy EAS Gateway allows Cinegy Air automatically play EAS audio and video data received from the following devices:
To start the installation, run the Setup.exe file from your Cinegy EAS Gateway folder within Cinegy Air PRO installation package. The following wizard takes you through the installation steps: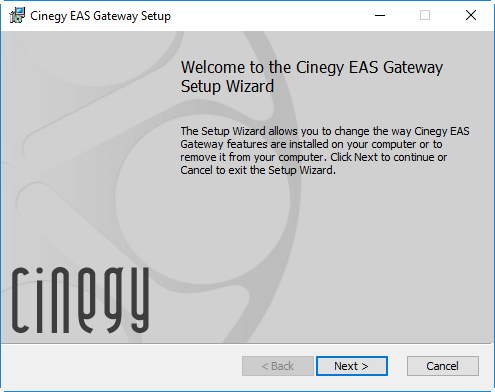 Press "Next" to proceed with the installation or "Cancel" to abort and exit the setup wizard.
Select the checkbox to accept the license agreement and press "Next" to proceed: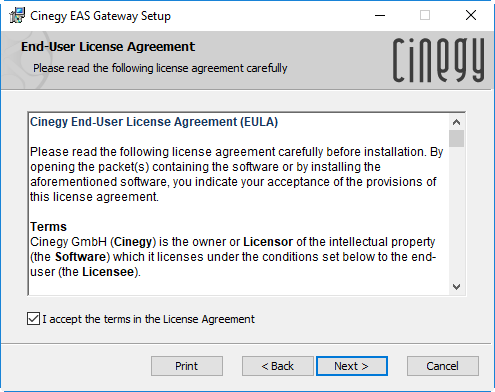 Press the "Change" button to change the installation folder for Cinegy EAS Gateway, if needed.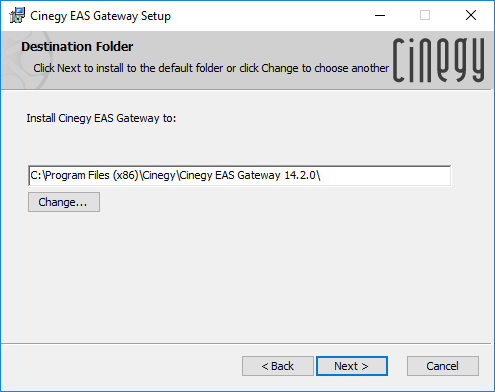 In the next dialog, press the "Install" button to begin the installation. A progress bar will show the progress of the installation process.
To complete the installation, press "Finish". Cinegy EAS Gateway application will be installed on your machine.