Operating Modes
Reading time ~1 minutes
Cinegy Studio can be configured to control the playout devices on one or separate servers.
Configure Cinegy Studio using the Cinegy Studio configuration tool that can be launched from Start > All Programs > Cinegy > Cinegy Studio PRO > Cinegy Studio PRO Config.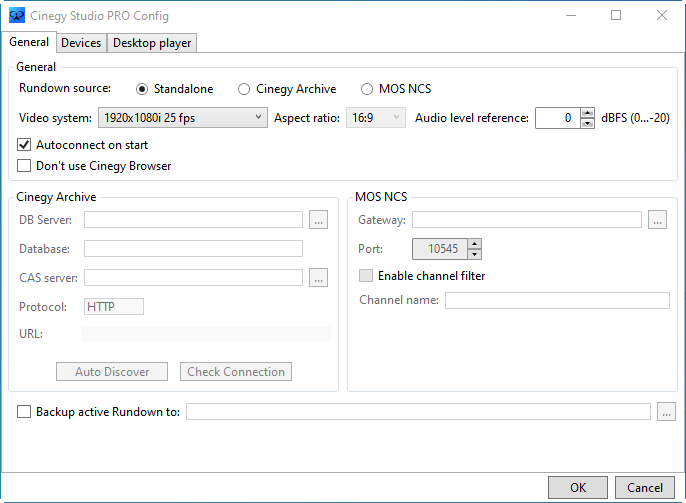 The configuration procedure consists of three stages: defining the general settings, configuring devices and specifying the Desktop player parameters.
Cinegy Studio can work in three modes depending on the Rundown source:
Standalone – free-standing mode which uses NCRLists as Rundowns.

Cinegy Archive – MAM-integrated mode allowing you to use previously prepared Rundowns from the Cinegy Archive database or NCRlists without editing them.

MOS NCS – mode that requires MOS Gateway to browse for Rundowns.
The general settings for all modes have to be specified in the corresponding settings sections of the "General" tab.