Playback While Ingesting
Reading time ~1 minutes
Cinegy Air supports the playback of clips that are currently being ingested.
While the material is being captured, the clip remains locked in Cinegy Archive database. It is possible to add such clip in the Cinegy Air playlist. When you drag-and-drop the locked clip from Cinegy Browser to the playlist, the following dialog is opened: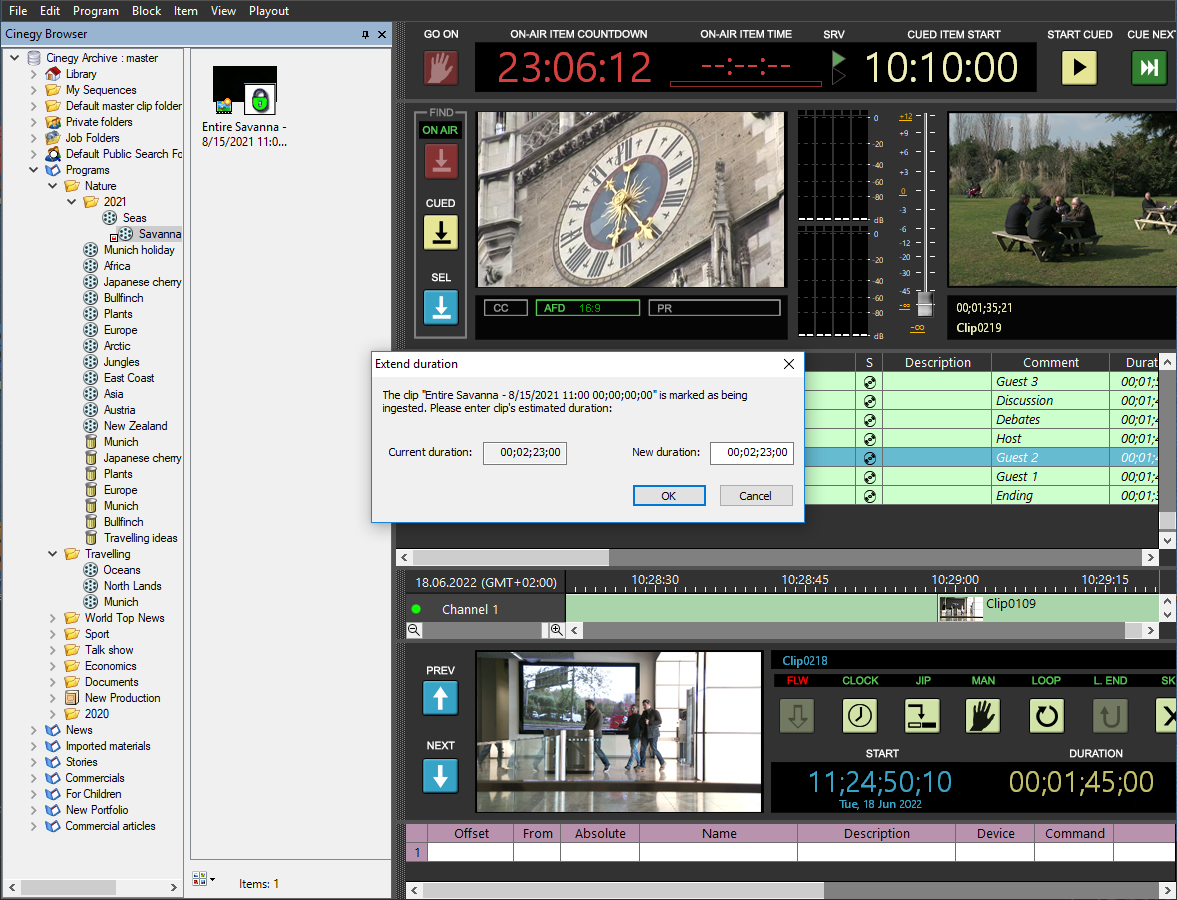 It shows the current duration of the clip and asks you to define the estimated duration. Press "OK" to add this clip to the playlist.
| | |
| --- | --- |
| Note | The clip that is still being captured can be sent to playout. |
| | |
| --- | --- |
| Caution | If the estimated clip duration appears to be longer than captured material duration, at the end of this clip playout the configured emergency footage will be displayed. |
When added to the playlist, the clip currently being ingested will also be proxied (if proxying is set up). If proxying reaches the end of the currently ingested material, it will switch to proxying another item.
| | |
| --- | --- |
| Important | Refer to the Proxied Items section for more information on proxying. |
It is also possible to add to the playlist MXF OP1a files, that are currently being written (e.g. via Cinegy Convert).
| | |
| --- | --- |
| Note | Playback while ingesting into MOV container within Cinegy Archive database is not possible due to container limitations. |