Cinegy Air Setup Models
Reading time ~2 minutes
We believe that flexibility is a key aspect of the modern broadcasting market, therefore Cinegy Air provides various configuration models to meet the needs of each individual media production customer. These are the most universal of them:
Simple Automated Broadcast

This configuration model allows the user to prepare playlists and send them on air.
Automated Broadcast with Graphics Overlay
This scenario assumes using of Cinegy Title - a software-based CG and branding option available to extend the simple Cinegy Air configuration which includes one Cinegy Air client and one Cinegy Playout engine.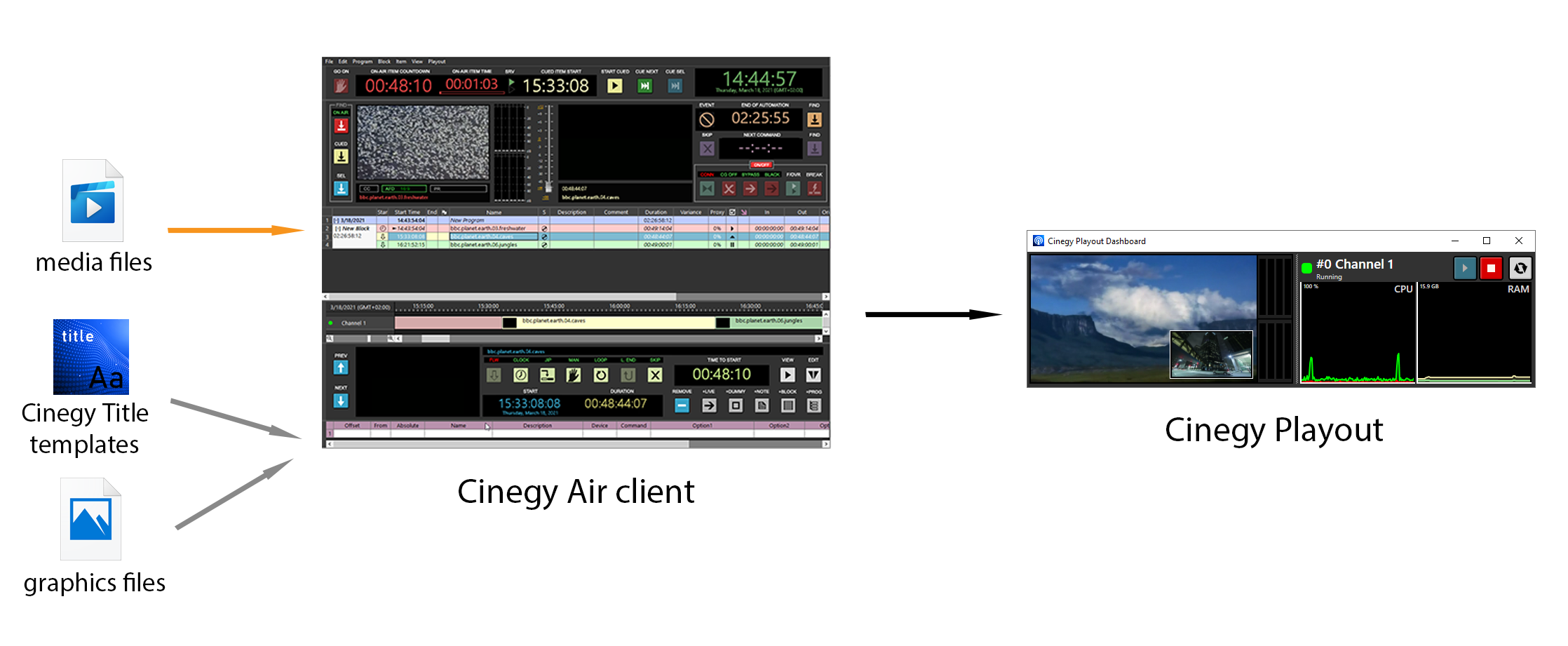 This configuration model allows the user to edit playlists, add basic logo overlays or graphics objects (be it a simple piece of scrolling text or a complex animation with dynamic content) prepared in Cinegy Title, followed by broadcasting through Cinegy Playout.
Manual Broadcast
Manual control is crucial for real-time news playout where video, lower thirds / graphics and teleprompter text should be synchronized for a seamless broadcast.
Cinegy Studio provides control over video, graphics and teleprompting devices for news, sports, reality show and other live broadcasts.

The manual configuration model comprises Cinegy Studio, Cinegy Playout, Cinegy Title and Cinegy Prompter for full news production cycle.