Step 5: Management via Cinegy Capture Web Control
Reading time ~1 minutes
Cinegy Capture Web Control is a part of Cinegy Capture PRO. It provides a real-time remote control of capturing via a web-hosted application from a standard PC or a mobile gadget running on any OS and Internet browser.
To start the Cinegy Capture Web Control panel, open your web browser and enter the URL address in the following format:
http://<server_name>:7000/control/web
where <server_name> is the Cinegy Capture server name or its IP address.
Cinegy Capture Web Control looks as follows: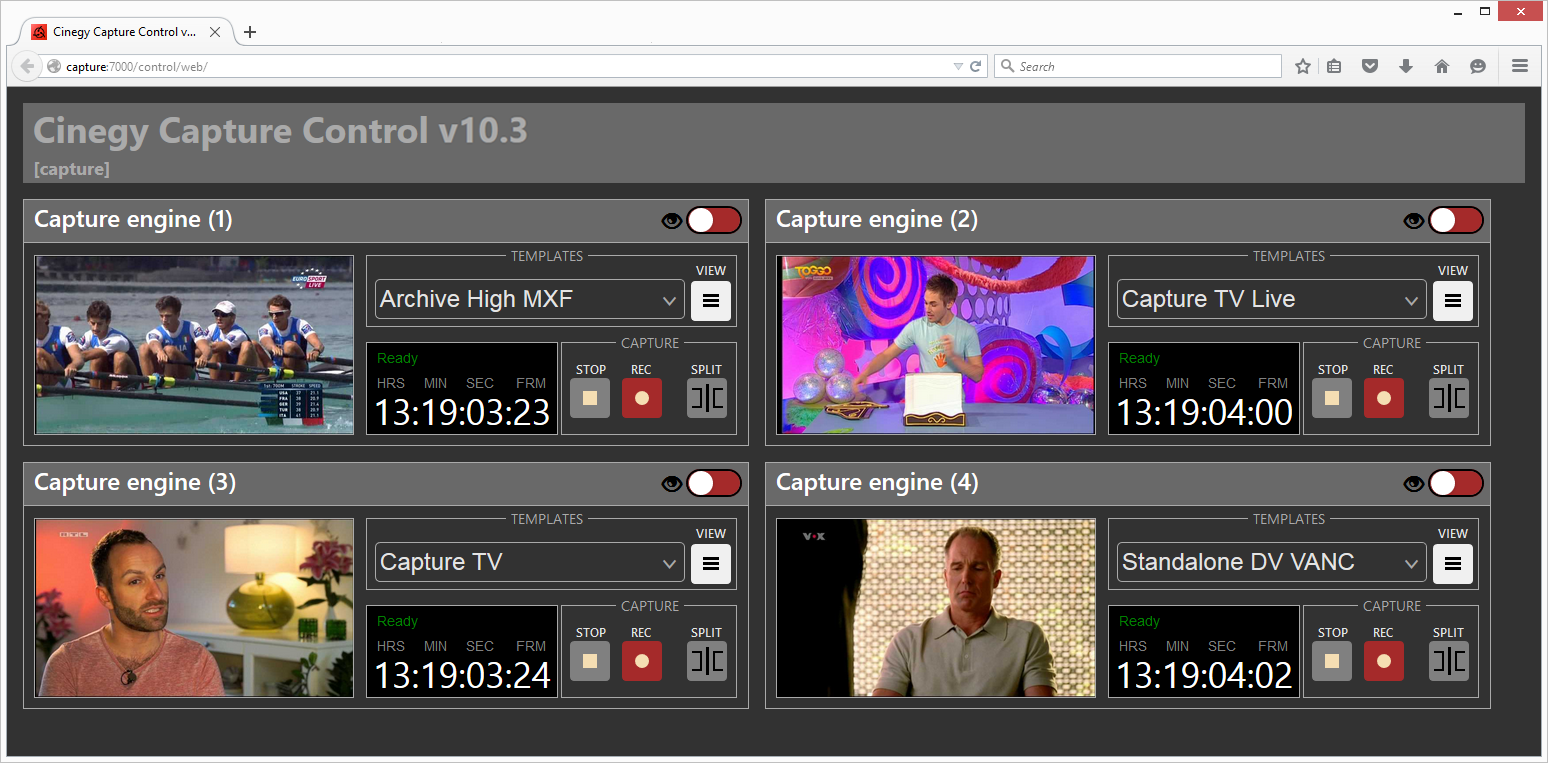 All running Capture Engines are displayed here.
Realtime Preview Mode
The preview window of each Capture Engine is displayed on the left and normally has 1 second update rate to reduce the network traffic and CPU usage.
For realtime preview in Cinegy Capture Web Control, the Capture Web Streaming utility is required to be up and running. This utility is a part of Cinegy Capture PRO and is automatically installed during the Cinegy Capture installation.
The preview can be switched to realtime mode via the toggle button in the Engine caption.