Template Details Panel
Reading time ~1 minutes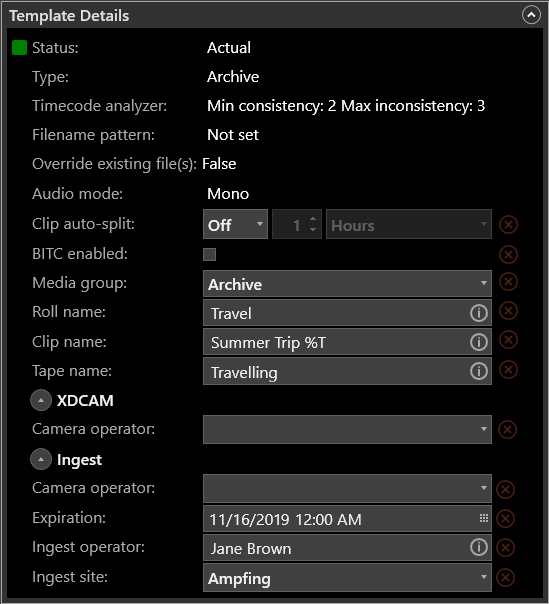 The topmost part of the panel displays the current status of your active template, its type and main parameters defined via the Template Editor.
In the "Clip auto-split" field you can specify the clips creation frequency for your recording session.
Check the "BITC enabled" option to overlay the tape timecode onto the output during recording.
In the fields below, define the detailed template metadata for the selected Engine.
| | |
| --- | --- |
| Note | The metadata fields, unavailable in the current Cinegy Archive database, are grayed out. |
| | |
| --- | --- |
| | Press this button next to the corresponding metadata field to reset your changes and return to the default settings. |
| | Hovering the mouse over information sign displays additional information on macros to be used to apply naming automation. |