Step 5: Management via Cinegy Capture Web Control
Reading time ~1 minutes
Cinegy Capture Web Control is a part of Cinegy Capture PRO. It provides a real-time remote control of capturing via a web-hosted application from a standard PC or a mobile gadget running on any OS and Internet browser.
To start the Cinegy Capture Web Control panel, open your web browser and enter the URL address in the following format:
http://<server_name>:7000/control/web
where <server_name> is the Cinegy Capture server name or its IP address.
Cinegy Capture Web Control looks as follows: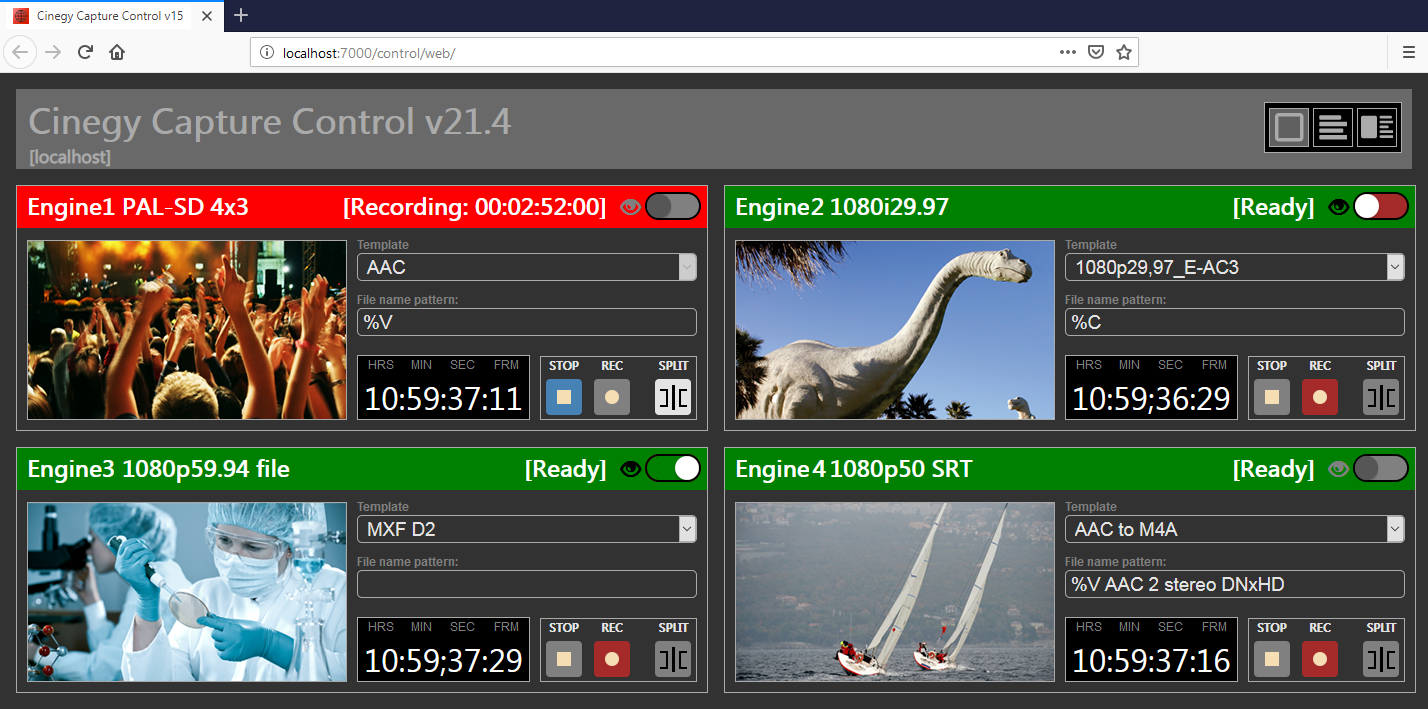 All running Capture Engines are displayed here.
Real-time Preview Mode
The preview window of each Capture Engine is displayed on the left and normally has 1 second update rate to reduce the network traffic and CPU usage.
For real-time preview in Cinegy Capture Web Control, make sure the "Enable Web preview" option in Cinegy Capture Manager is selected.
The preview can be switched to real-time mode via the toggle button in the Engine caption.