Capability Resources
Reading time ~1 minutes
Cinegy Convert Agent Manager supports tasks consumption and processing with reference to specific resources of the agent capability.
To add specific resources, based on which the system will allocate tasks to be performed by the agent, press the

button.
The following dialog appears: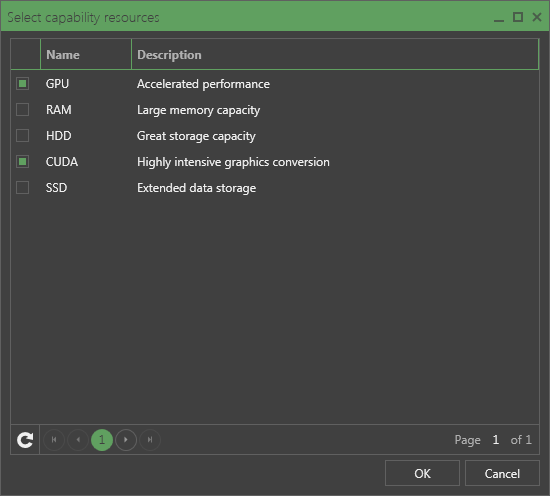 Here the list of preconfigured resources is displayed in a convenient table view.