Export to Daniel AVI
Reading time ~1 minutes
This article covers configuration steps to export video with alpha channel (32-bit AVI) from Adobe After Effects using the Cinegy Daniel codec. We recommend this workflow for producing footages with alpha mask for overlays and keying for their further use in such applications as Cinegy Air and Cinegy Type.
| | |
| --- | --- |
| Note | Export to AVI using the Cinegy Daniel codec works only for Windows-based Adobe After Effects. |
The Cinegy Daniel codec installation instructions are given here.
In Adobe After Effects on the "Render Queue" panel, click the highlighted template name next to "Output Module":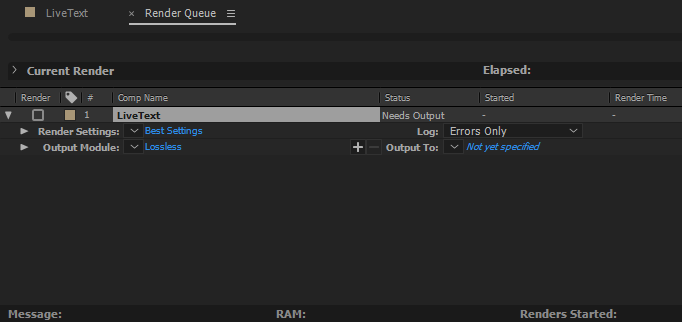 In the dialog that appears press the "Format Options…​" button: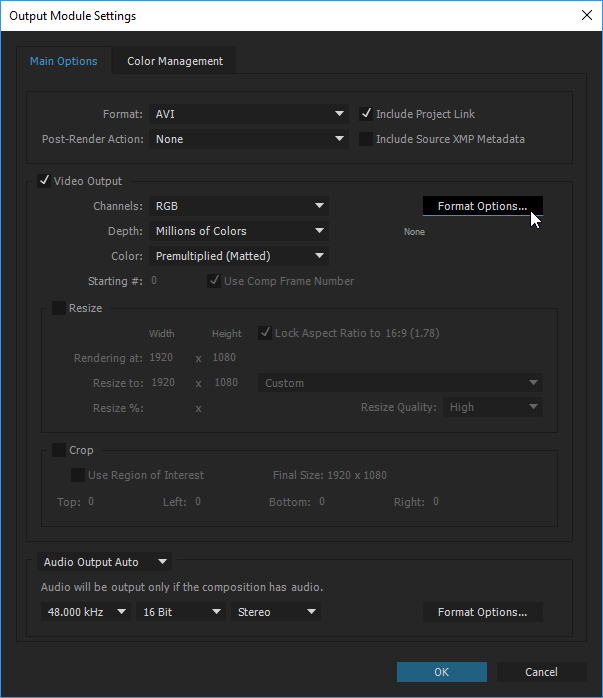 The "AVI Options" dialog will open; in the "Video Codec" field choose the "Cinegy Daniel Codec" option and press "OK":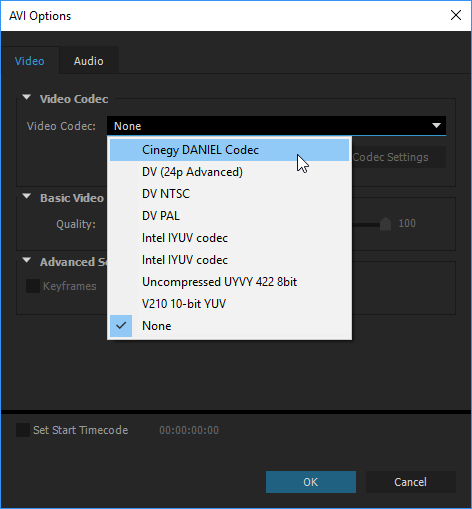 Once "Cinegy Daniel Codec" in video settings is chosen, the video output channels will be set to "RGB + Alpha":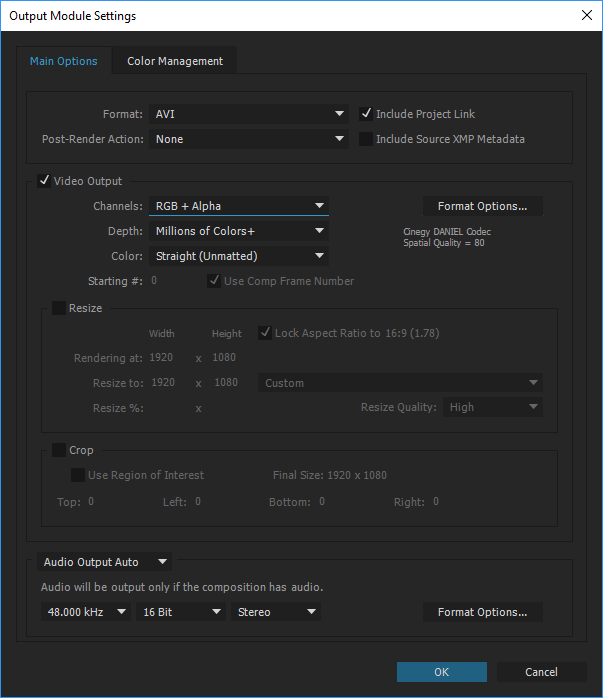 | | |
| --- | --- |
| Note | We recommend setting the "Depth" parameter to "Millions of Colors+" and "Color" to "Straight (Unmatted)". |
Define any other encoding options required for your project rendering and press the "OK" button.
| | |
| --- | --- |
| Note | If the Cinegy Daniel codec is installed without a valid license, the "No License" message will be imprinted over the rendered video. To get video without this message, please acquire the appropriate license and install it as described here. |