Installation
Reading time ~2 minutes
In order to start the Cinegy Multiviewer installation, run the Multiviewer Setup.exe file from your Multiviewer installation package. Your system will be checked if the Cinegy License Service and Cinegy License Manager are installed on your PC; in case they are not installed, their installation will start automatically: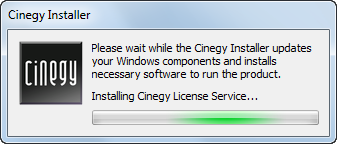 Once these two required components are installed, the Cinegy Multiviewer setup wizard will be started: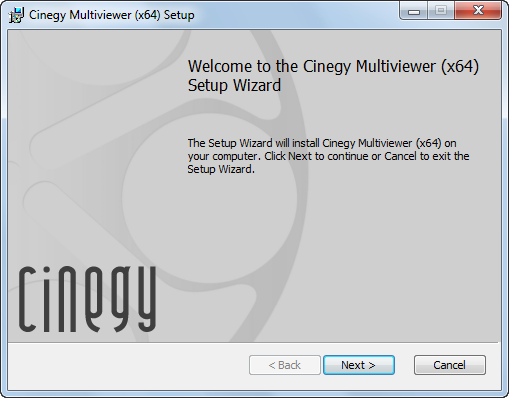 Press "Next" to proceed with the installation or "Cancel" to abort and exit the setup wizard.
Read and accept the license agreement.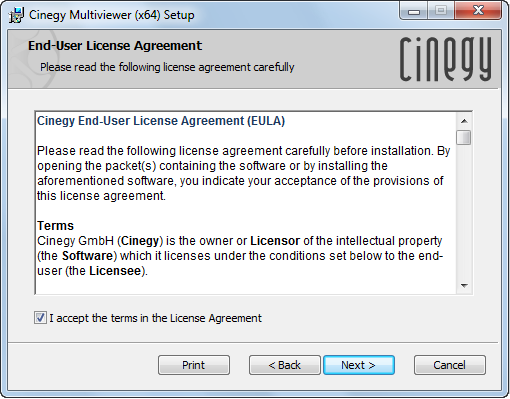 Press "Next" to proceed. The following dialog box appears: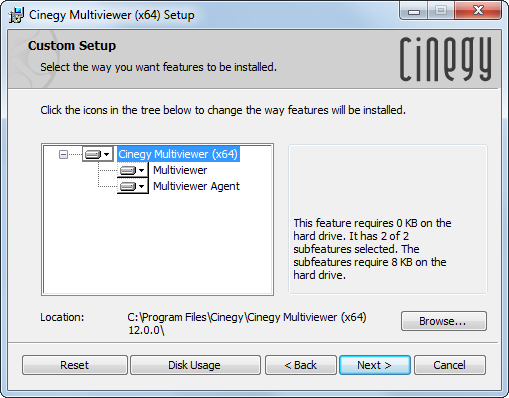 Press the "Browse" button to select the installation folder.
To select the component you want to install, click on its icon in the components tree and choose the status for this component.
Press the "Next" button; the following dialog box appears: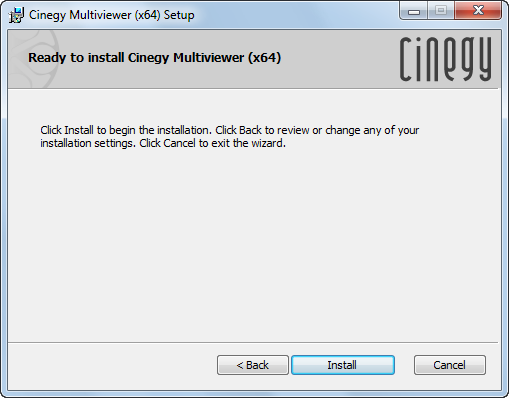 In this dialog confirm your decision to install Cinegy Multiviewer. Press the "Back" button to make any changes or press "Install" to begin the installation. A progress bar will show the progress of the installation process.
During the installation, the "Cinegy Multiviewer Configurator" dialog appears. Here you can set up the Cinegy Multiviewer parameters or close the dialog to do it later and finish the installation process.
| | |
| --- | --- |
| Important | Refer to the Configurator article to learn about the Cinegy Multiviewer configuration. |
Hardware Dongle
To preview all input streams, it is required to connect a hardware dongle with the corresponding license to the USB port.
| | |
| --- | --- |
| Caution | Without a valid license dongle, this 'Cinegy Demo' mode will only run for 30 days from the date of first install of any Multiviewer version on that host machine. |