VANC Data Display
Reading time ~1 minutes
Cinegy Player can be set up to show the VANC data indicators. To enable this function, select the "Show VANC" option from the Cinegy Player context menu: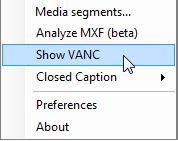 If a clip contains VANC data, the VANC indicators will display the corresponding values: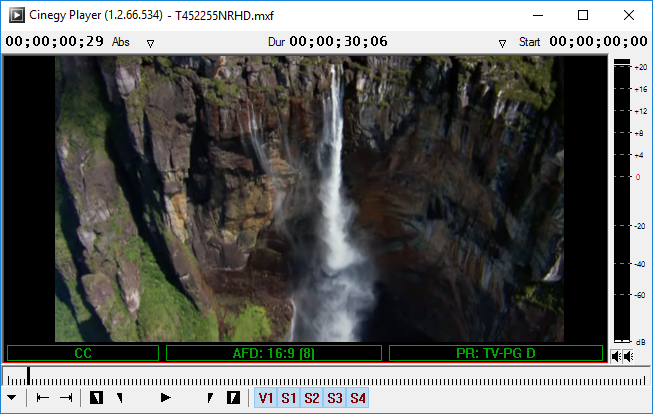 CC (Closed Captions) – indicates if closed captions are present in the current media file.

AFD (Active Format Description) – displays the active picture's aspect ratio.

PR (Parental Rating) – displays the TV parental guidelines rating of the current media content.