XML Editor
Reading time ~1 minutes
The Cinegy Title templates are basically XML files that are saved with the *.cintitle extension. There is a built-in XML editor for viewing and editing templates in XML directly.
To open the XML editor, use the "Show XML Editor" command from the "Edit" main menu.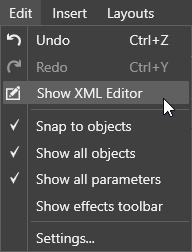 The following window will be opened: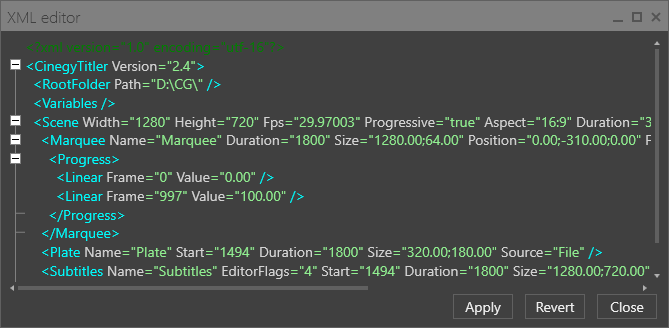 Here you can change the parameters of the objects. The changes are applied by pressing the "Apply" button and the template is re-rendered on the canvas automatically. To undo the changes made in the XML editor, use the "Revert" button. You will be prompted that the changes made in the XML editor will be lost: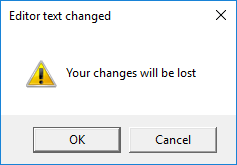 The changes will also be reverted on the canvas.
If the template parameters are changed on the canvas, timeline, or the parameters panel, these changes are dynamically displayed in the open XML editor window.
Note

The following special characters get escaped in XML:
" → "
' → '
< → &lt;
> → &gt;
& → &amp;