The Cinegy Image Service (CIS) provides the Cinegy Workspace client with the thumbnails generation functionality.
It is required to install the CIS prior to the Cinegy Workspace installation.
Run the ImageService.Setup.msi file and simply follow the installation wizard instructions.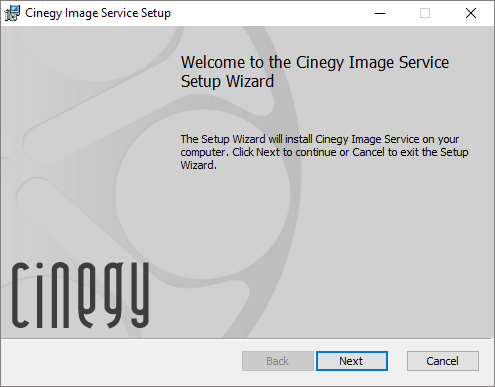 Next navigate to the folder where the Cinegy Image Service was installed to and run the ImageService.Configurator.GUI.exe file. On the "Generic" tab, modify the port used by the service according to your requirements.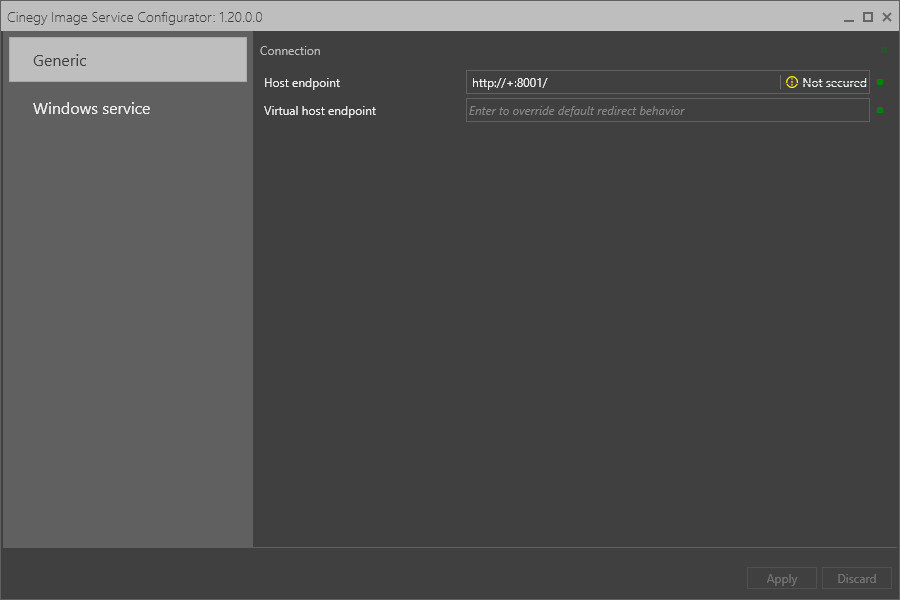 After that, hover the mouse cursor over the crossed "Not secured" message and press the "Reserve" button in the "ACL" section:

Then go to the "Windows service" tab.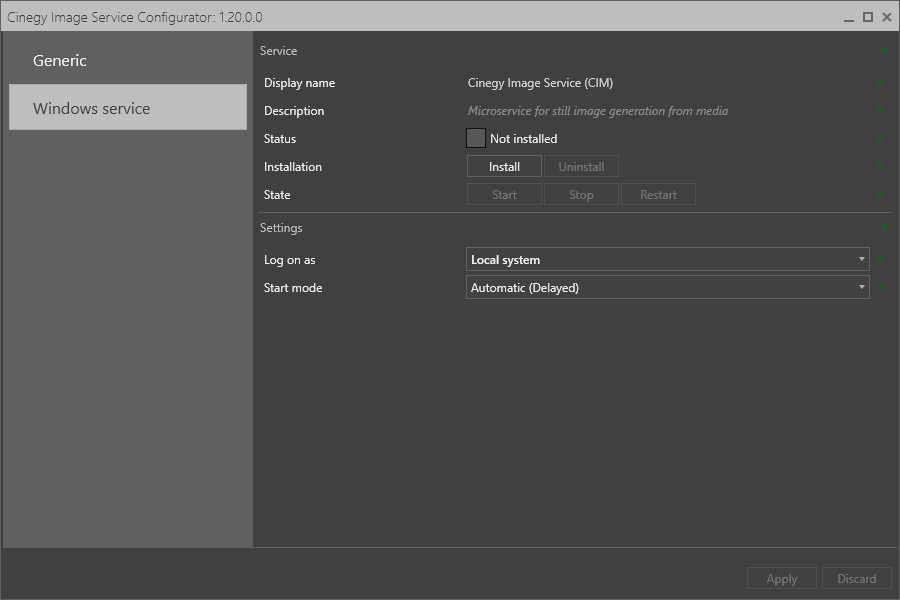 In the "Settings" section define the user credentials under which the Cinegy Image Service will be installed and which has the corresponding rights to access the network shares containing media files. Define the service start mode, if needed. Press the "Apply" button to apply the changes.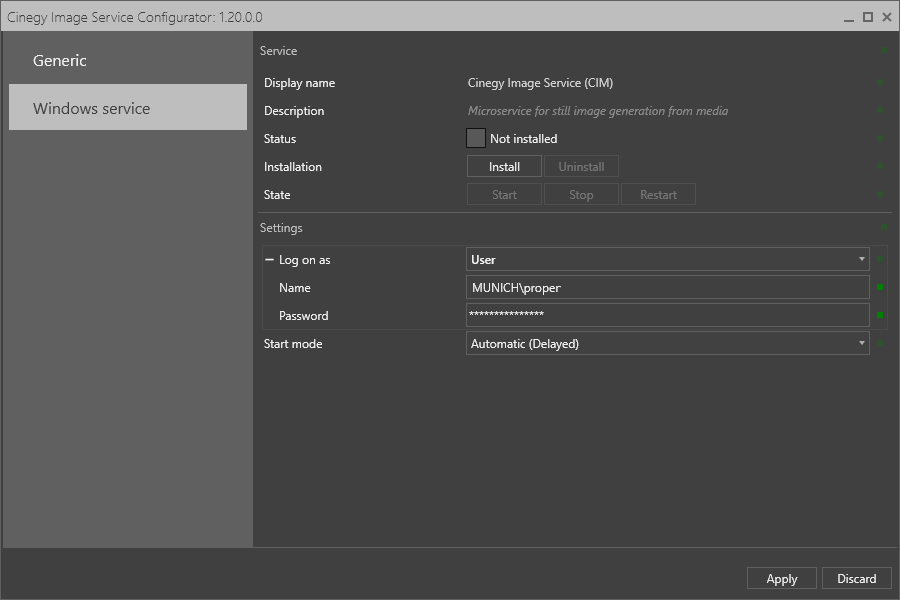 Press the "Install" button to install the Cinegy Image Service as a Windows service. Then press the "Start" button to start the service. The status will change to "Running".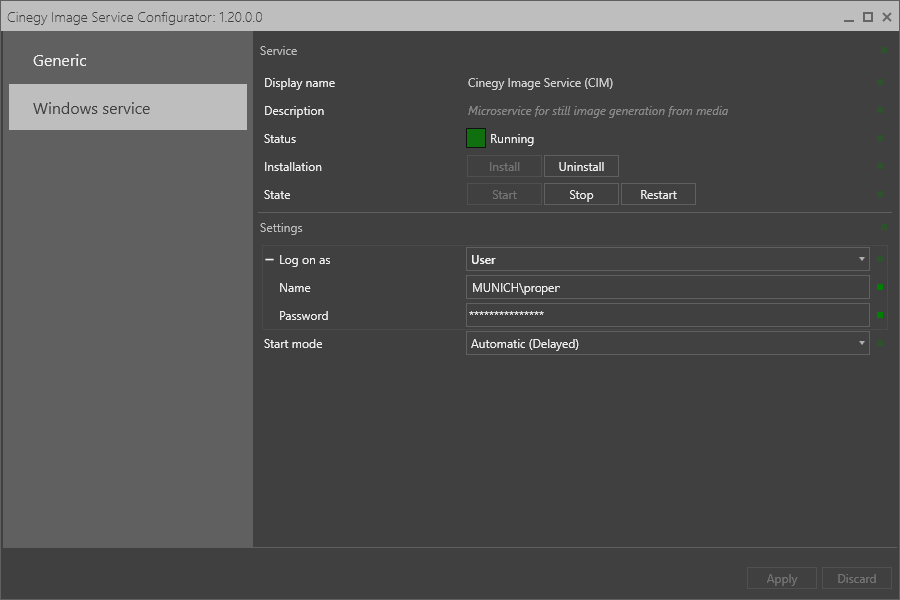 | | |
| --- | --- |
| Important | The URL for thumbnail generation service should be also defined in the Cinegy Archive Service configurator. For more details refer to this article. |