Starting the Application
Reading time ~2 minutes
Security Protection
Before working with Cinegy Air, you can define the startup protection parameters and assign the users with the privileges to log in to the application.
| | |
| --- | --- |
| Important | Refer to the Security paragraph to learn how to activate the security protection. |
When launching Cinegy Air with the security protection activated, the interface will be locked, all the controls will be inactive. To activate the interface, choose the "Unlock Cinegy Air…​" command from the "Playout" main menu. You will be asked to authorize the application: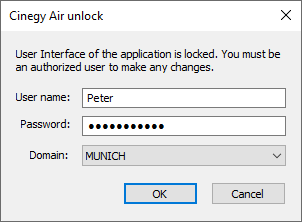 Here enter the user name and password and press "OK".
In the case when the entered user name and/or password is invalid, the login fails and the following error message appears: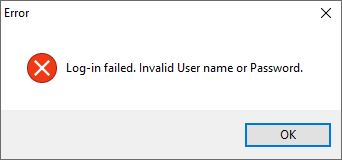 The interface can be deactivated by selecting the "Lock air control…​" command from the "Playout" main menu.
If for some reason the specified via channel configuration *.MCRActive playlist becomes invalid, the given playlist will be restored from backup when launching the Cinegy Air Control application. The corresponding error message occurs:

| | |
| --- | --- |
| Note | The backup file will not contain the last change applied to the playlist. |
Multiple Clients Connectivity
Having launched Cinegy Air with multiple channels configured, select the channels you wish to control by checking the corresponding options: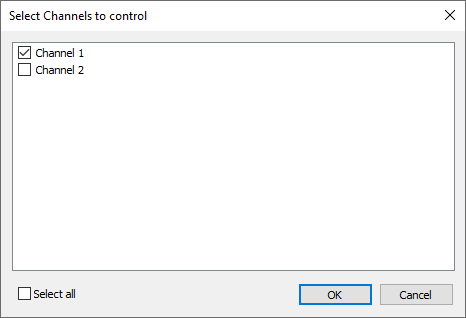 Only the selected channels are loaded to the control application. Selecting the channels enables running multiple Cinegy Air applications on a single machine simultaneously; thus, allowing one operator to work with multiple channels and playlists independently with no need to switch between them. Choose "Select all" option to load all the configured channels.