Servers Panel
Reading time ~2 minutes
The Servers panel provides access to the controls for adding and removing the server(s) to be used for capturing as well as for administering the Cinegy Capture Engine(s) connected to the server(s):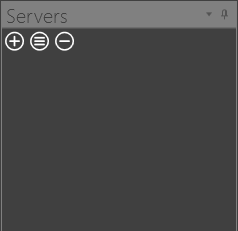 | | |
| --- | --- |
| Note | The Cinegy Capture Control supports multiple Capture Services tracking and can connect to several machines simultaneously. |
| | |
| --- | --- |
| | Press the "Add" button to add a new machine to the list. The following dialog box appears: |
| | |
In the "Name" field, enter the appropriate name for the server being currently added. Use the "Computer" drop-down list to select the required machine where the Cinegy Capture Engine(s) is installed. Press "OK" to add the server.
The server will be added along with its nested Capture Engine(s):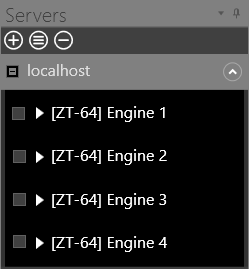 | | |
| --- | --- |
| Note | If the added server has no installed Cinegy Capture Agent service, it will be grayed out. |
Capture Server with its nested Engines can be displayed/hidden by pressing the corresponding

and

buttons located on the right of the needed server. Separate Cinegy Capture Engine service(s) can be connected/disconnected by selecting the necessary

/

checkboxes; the connected Engines previews will be displayed within the Engines panel in thumbnails representation: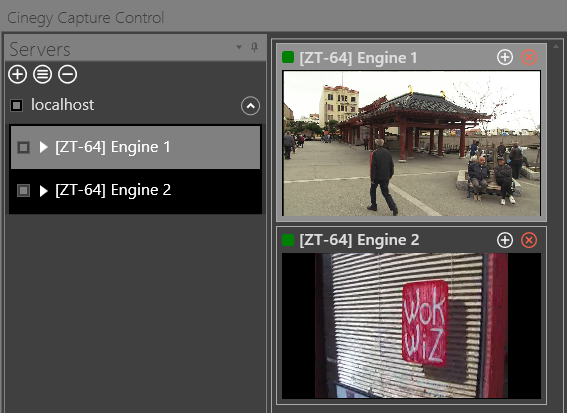 | | |
| --- | --- |
| | Press the "Edit" button to change the currently selected server. |
| | |
| --- | --- |
| | Press the "Remove" button to delete the selected server with the nested Engines from the list. You will be asked to confirm your decision to delete the server. The default keyboard shortcut for this operation is Delete. |