RTP Skips Issue on Cinegy Air Machines with Some NVIDIA Quadro Boards
Reading time ~2 minutes
This post is intended to provide guidance on how to solve the RTP skip issue for specific graphic cards.
Symptoms
Several Cinegy customers reported an issue with frequent "RTP skip" messages in the logs when using the latest NVIDIA drivers with default 3D image settings. The GPU load is not relevant and the issue can be experienced even with a low load, although high system load increases the frequency of the issue. The assumption is that the newer drivers have default settings for the newer graphic cards causing performance penalties on the older ones (for example, K2000, K4000, K4200).
Workaround
While there is no exact evidence of any kind of a bug presence in the drivers, the issue can be fixed by adjusting the settings in the NVIDIA Control Panel. To do this, open "Manage 3D settings" section and select "3D App - SDI Application" first: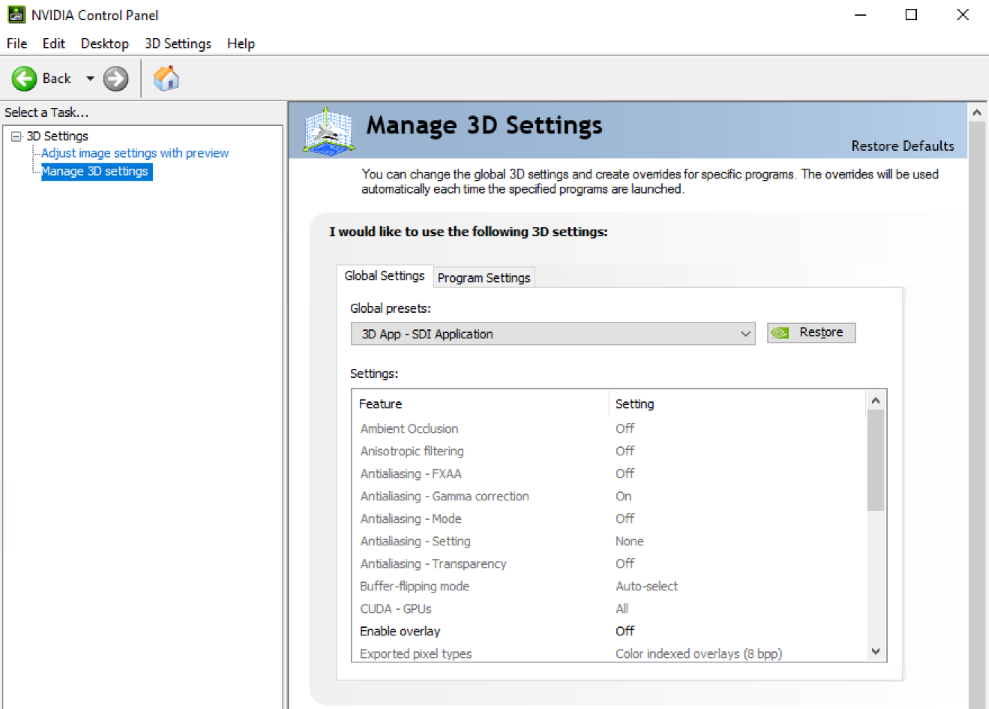 Then open "Adjust image settings with preview" section, select "Use my preference emphasizing": and drag the slider to Performance.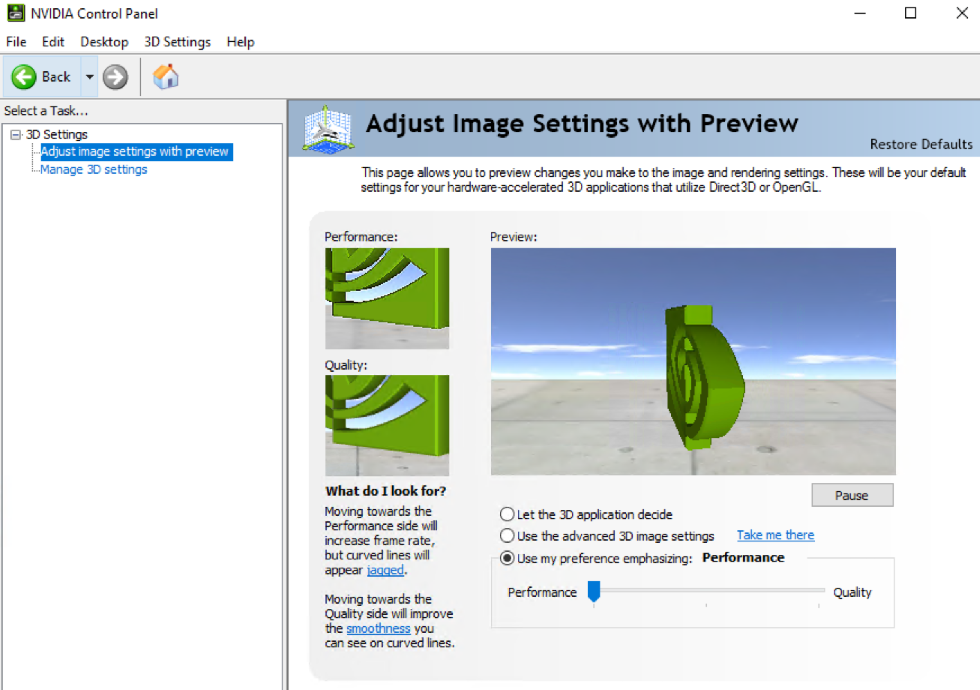 | | |
| --- | --- |
| Important | To open the NVIDIA Control Panel you need to have NVIDIA graphics card drivers for your NVIDIA GPU installed. |
The recommended driver for the update is R375 U10 from "Optimal Drivers for Enterprise" (ODE) release branch. The driver update should be done with "Perform a clean install" option to remove the previous settings and use the new ones:

Once the driver is installed, open the NVIDIA Control Panel and follow the steps described above to adjust driver performance.
| | |
| --- | --- |
| Note | Please note, while 3D image quality settings are topical for the older NVIDIA cards, the driver R375 U10 is also recommended for other installations that do not experience the issue with RTP skips. |