Linear Acoustic UpMax Installation and Setup
Reading time ~3 minutes
The Linear Acoustic UpMax functionality in Cinegy Convert is provided by the third-party Linear Acoustics (LA) professional plugin and as such requires additional Licensing from Linear Acoustics (part of the Telos Alliance). There is an additional license cost incurred for permanent installations.
In order to run this feature, a software license is required as well as installing the third-party CodeMeter software. Activation can also be achieved by a hardware Dongle, but this does carry an additional cost and still requires the CodeMeter software. Cinegy is happy to deal with Linear Acoustics to provide both time-limited testing and permanent licenses.
This quick guide takes you through the steps to get your Linear Acoustics (LA) UpMax license.
STEP 1: Installing CodeMeter Software
The CodeMeter software has to be installed on the machine/server where Cinegy Convert Agent Manager is running. The installation package is available through Cinegy Partner Portal or Cinegy User Portal.
Follow the installation steps to get the CodeMeter application up and running.
Once installed, the application can be launched from the "Start" menu: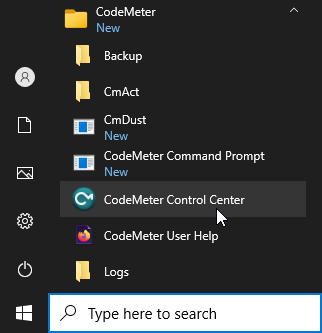 STEP 2: Generating LA License Request
| | |
| --- | --- |
| Note | Please note that the LA license is machine-specific. |
| | |
| --- | --- |
| | To start generating the LA license, open the CodeMeter Control Centre application. |
Drag-and-drop the LinearAcoustic_UpMAX3.wbb file from the "softwareLicense" folder included in the Linear Acoustics Licensing package into the CodeMeter control panel. This will insert a blank license request into the list.

Select the newly added request and click "Activate License":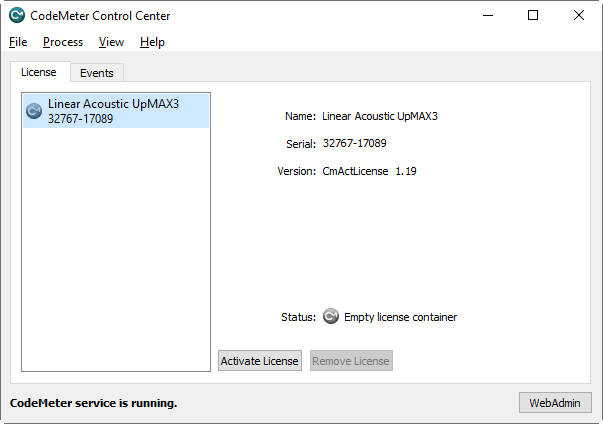 Proceed by selecting the "Create license request" action: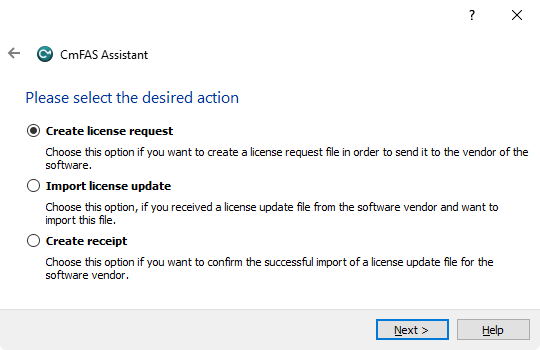 You will be prompted to provide a file name for the license request and select a folder to store it: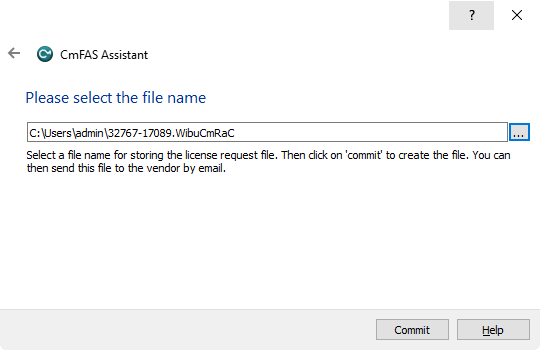 Having finished generating a license request, select the file in .WibuCmRaC format and send it to your Cinegy representative via email.
STEP 3: Importing LA License Update
When the license update file is obtained from Cinegy representative, it needs to be imported into the CodeMeter Control Center.
In the CodeMeter Control Center press the

button. Then choose the "Import license update" action: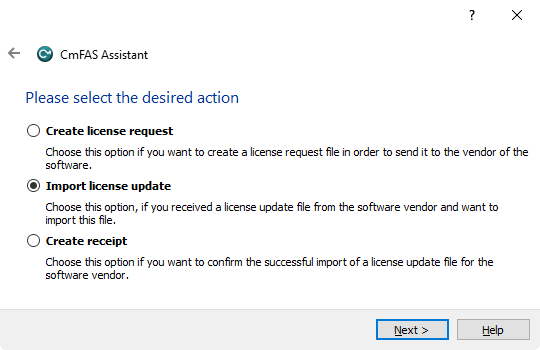 Press "Next" and navigate to the folder where the license update file is stored. Select the file in .WibuCmRaU format and press "Commit":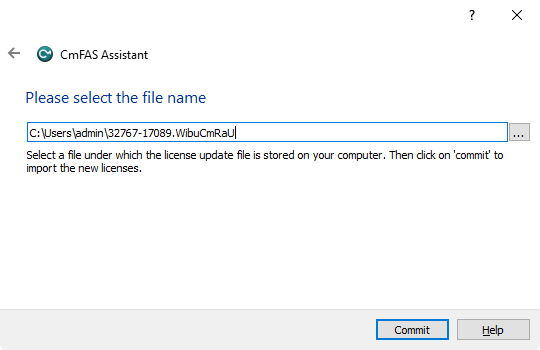 The import process will start. When completed, click "Finish".
The license is now active: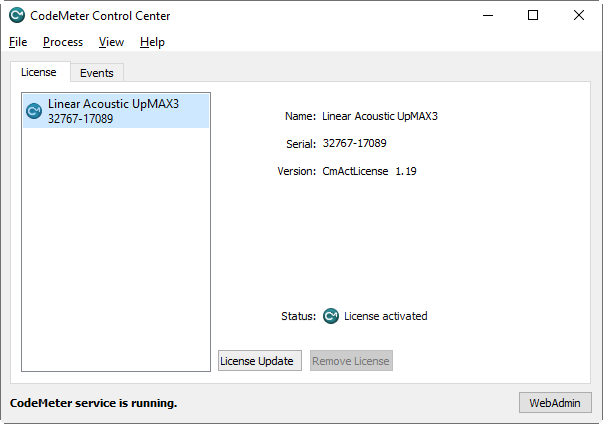 STEP 4: Installing and Running the Telos License Service
| | |
| --- | --- |
| Note | Installing and running the Telos License Service is required to enable communication between the Linear Acoustic UpMax license and Cinegy Convert. |
Run the masi-license-service.exe file from the "Telos License Service" folder. Follow the instructions of the installation wizard in order to install Telos license service: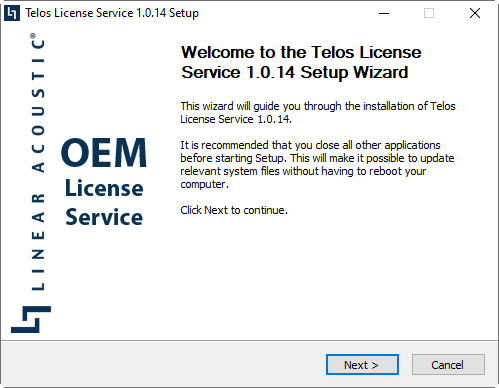 | | |
| --- | --- |
| Note | During the installation of the Telos Licensing Service, your system will be checked for availability of the required Microsoft Visual C++ redistributable 2015 component, and if missing, it will be installed automatically. |
| | |
| --- | --- |
| Caution | Please note that after installation is complete, it is recommended to restart your machine. |