Capability Resources
Reading time ~1 minutes
The Cinegy Process Coordination Service provides means for managing tasks allocation and processing ability for Cinegy Convert based on certain machine performance parameters and hardware configuration. This function is developed to optimize distribution of resources within the single fully-functioning Cinegy Convert system.
It is possible to add a symbolic definition of the capability resources to allow the Cinegy PCS identify which agent of all the connected and available ones is to pick up the task and start its processing.
Go to the "Capability Resources" tab and press

. The following dialog box appears allowing you to add a new capability resource: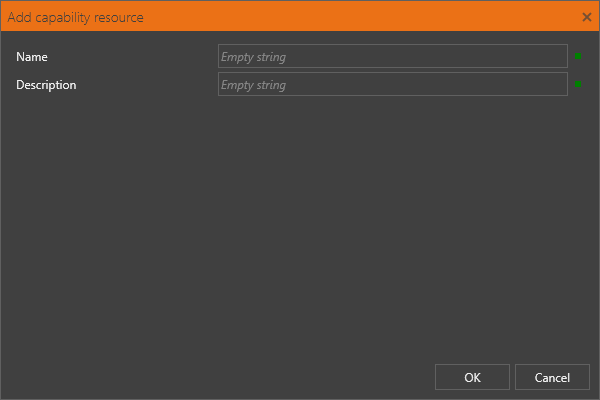 Enter the resource name and description according to your preferences in the corresponding fields and press "OK". The resource will be added to the list. You can add as many of them as required for your purposes.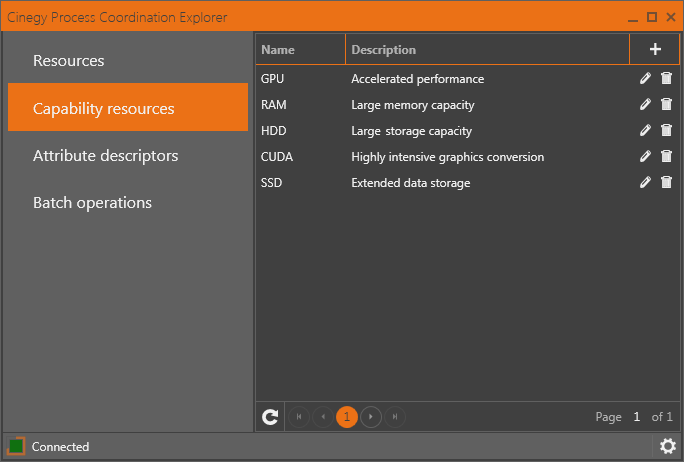 Navigation through pages buttons and the total pages number are available on the bottom bar.
Press

across a resource to delete it, or
to edit it.