Logging parameters
Reading time ~1 minutes
Use the "Logging parameters" tab to view the default Cinegy Archive Service logging settings or to change the existing ones: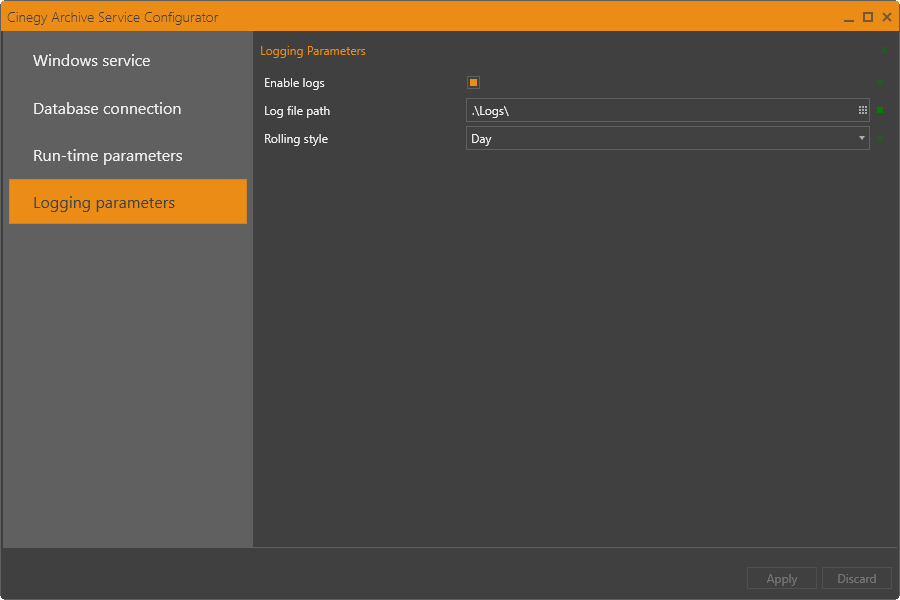 Enable logs – select the checkbox to enable the Cinegy Archive Service logging.

Log file path – the destination for the log file. By default, logs are written to the folder where the Cinegy Archive Service is installed. You can change the directory by entering a new path via the keyboard or using the button to select the required folder:

Rolling style – use the drop-down list to select the frequency of the log file creation: monthly, daily, hourly. The default value is "Day".
Having specified all the required parameters, press the "Apply" button to save changes.