MXF Import
Reading time ~2 minutes
The "MXF Importer" plug-in provides the user with the ability to import the MXF files together with the associated metadata to the Cinegy Archive database through the common import process.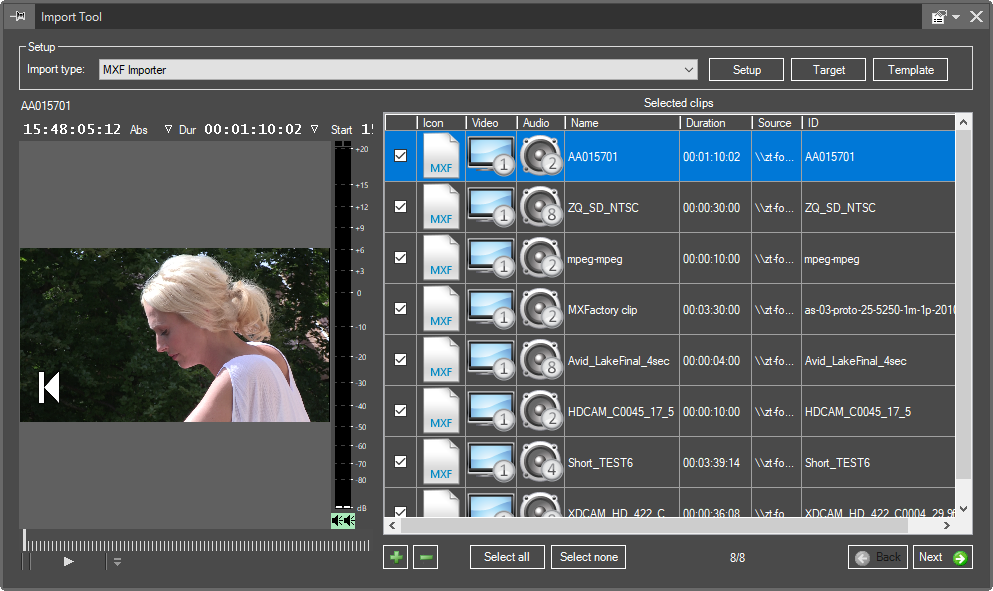 Use the

button to add the MXF file(s) or folder(s) from your local drive(s) or network shared storage by choosing the corresponding option from the drop-down menu:

Use the

button to remove the MXF file(s) or folder(s) from the "Selected clips" list.
On the left side of the window, there is Clip Viewer that allows you to preview the clip highlighted in the list.
| | |
| --- | --- |
| Note | Preview of MXF OP1A media files containing generic H.264 / AVC Long GOP essence is not currently available. |
The configuration settings of the MXF import are as follows: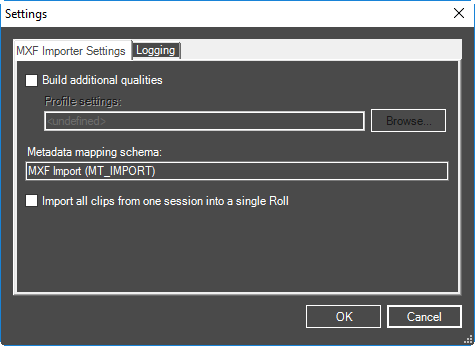 In this dialog, you can configure the MXF importer settings and logging parameters of your import session in the same way as it is done for the Audio CD Import.
To enable registering all the clips of the same TV format in one import session within a single Roll, select the "Import all clips from one session into a single Roll" checkbox.
| | |
| --- | --- |
| | Select the MXF file(s) you want to import or use the "Select all" button to select all the files. |
| | Press the "Select none" button to discard your selection. |
The configuration and import process management of the "MXF Importer" plug-in is the same as for the Panasonic P2 Card tool.