Interface with Microsoft Office Applications
Reading time ~1 minutes
Clipboard support provides the ability to copy picons, object properties, and text from Cinegy Desktop into the Microsoft Windows clipboard.
Copying of Picon and Metadata
To copy the picon or metadata of the clip from the Roll or ClipBin in Cinegy Desktop to any Microsoft Office application, use the "Copy picon to clipboard" and "Copy metadata to clipboard" commands from the right-click menu: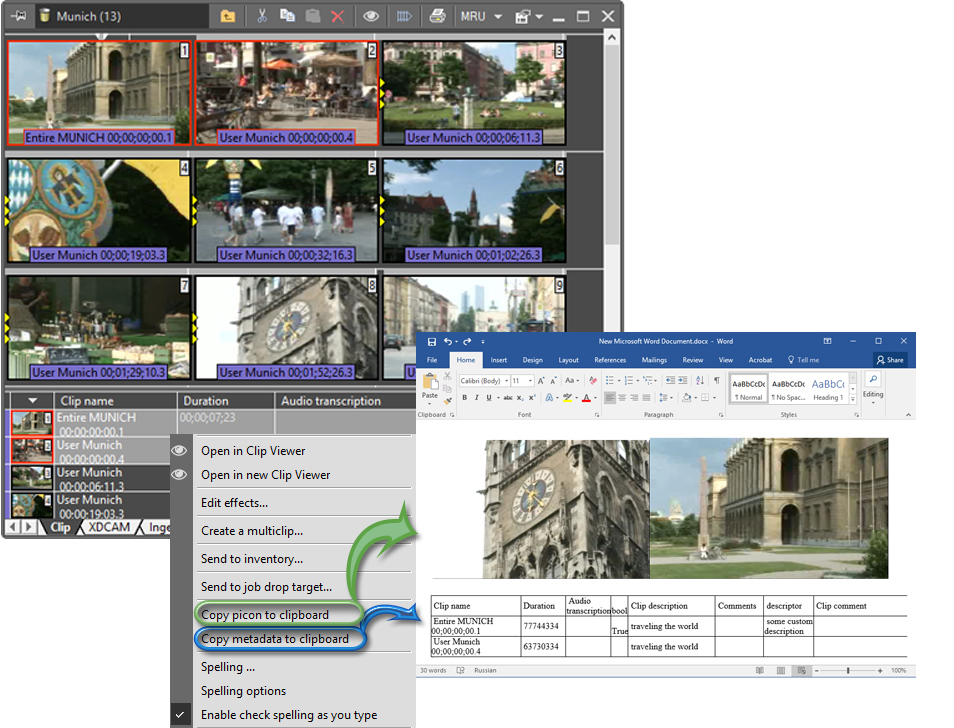 The selected clip picons are copied to the clipboard at the highest resolution possible. Use the usual "Paste" command to paste picons or metadata into the required Microsoft Office application. Clip metadata of the currently active descriptors group is pasted into the Microsoft Office application as a rich text format table.