Assets Panel
Reading time ~1 minutes
All the objects added to the Story are listed on the assets panel:

They are sorted chronologically by the start time.
To be included into the Story, media material can be dragged-and-dropped directly to the desired position on the assets panel.
Finding the Origin of the Material
To quickly find the original container of the material added to the Story, use the "Find original Clip" or "Find original Sequence" command respectively from the context menu on the timeline or the assets panel: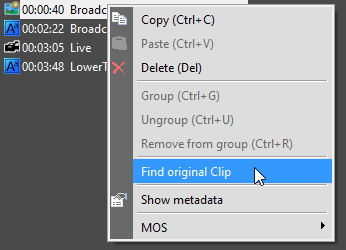 The original object will be open in its respective container window (ClipBin or Roll for clips, Timeline and Sequence Viewer for Sequences) and highlighted in the Cinegy Desktop explorer.
Metadata
To view the metadata of media material added to the Story, select it on the timeline or assets panel and choose the "Show metadata" command from its context menu: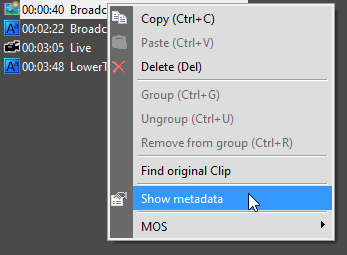 The following window will appear: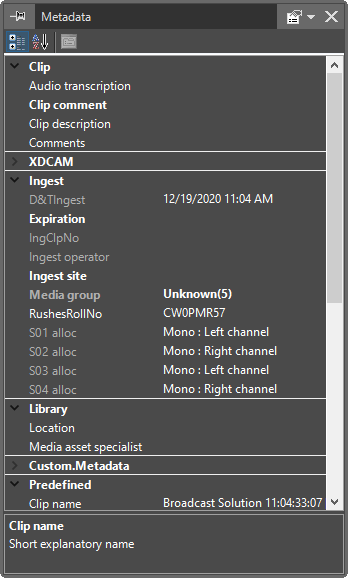 The content of this dialog may vary depending on the set of metadata fields, assigned for the specified node.